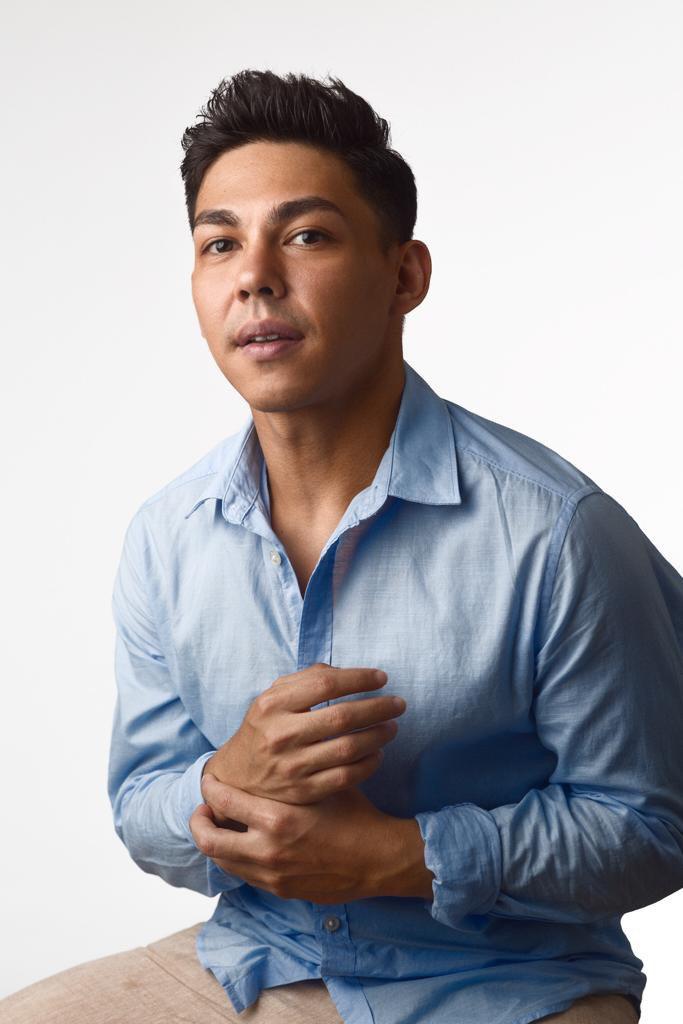 For most people, social media is nothing more than a way to connect with friends. For others, it's also a source of income. But it could be so much more—you can discover new skills, upgrade your talents, and inspire people on social media. One example is the combination of social media and the art of acting; they overlap in more ways than you might think. Exploring your acting skills while being a content creator can help you be more confident and vulnerable in front of the camera—skills that indeed attract audiences.
In today's episode, Daniel Ang discusses how he utilizes his acting and content creation skills to break barriers and make a name for himself across the globe. He also talks about comedy's role in various genres and how he challenges Singapore's norms through his content.
If you're an aspiring influencer and want to explore your talents through social media, this episode can help you understand how to use your abilities and achieve success.
Here are three reasons why you should listen to the full episode:
Discover how Daniel combines his acting chops with his content creating skills.
Learn the challenges of being an influencer in Singapore.
Daniel will share how comedy transcends different genres and why he wants to take on serious roles as an actor.
Resources
Episode Highlights
How Daniel Started His Social Media Career
When Daniel was 20 years old, he became a part of a television show that inspired him to be an influencer.
Appearing in his friends' YouTube channels and learning from them further encouraged Daniel to start a social media career.
Daniel describes his content as "anything under the sun." Whether it's about fashion, beauty, or food, he is on top of it all!
How Daniel Uses the Lockdown Period to Advance His Skills
Daniel has been reflecting on what he wants to do once the global pandemic has passed.
He is determined to pick up new skills and hobbies while on lockdown, like creating TikTok content and learning new languages.
He also uses this time to strengthen his craft and improve his skills as an actor and content creator.
Being an Actor & Content Creator
Daniel uses his acting skills to create content.
His acting career enables him to be confident while talking to the camera, elevate his stage presence, and show his vulnerability as a content creator.
One of the advantages of being an actor and a content creator is that many people can see his acting skills online and possibly get cast through it.
Conversely, his content creating skills allowed him to play the roles of new characters. It also taught him how to talk about serious topics with humor.
On Choosing His Genre as a Content Creator
For Daniel, comedy transcends various genres as you can talk about fashion, beauty, food, or beverages while making it fun.
Daniel chose to do comedy as it excites people, and for him, Singapore lacks comedy content creators.
Inspired by RuPaul's Drag Race, Daniel is determined to show Singapore that comedy can bring out the beauty in fashion.
On Choosing His Genre as an Actor
Daniel wants to take on grimmer roles as he has always played the "good boy" character in his career.
He wants to show his audience that he can take on more emotionally heavy roles while displaying humor online.
The Challenges of Being a Content Creator
For Daniel, Singapore's culture toward influencers is still adapting and growing.
Often, he feels his opportunities are limited. Many brands reject him because they don't consider men capable of being beauty influencers.
Despite the constant rejections, Daniel is still hopeful for his future and feels blessed to be working with brands and clients who believe in him.
Daniel teams up with fellow influencers who have less following to help them build their audience and learn together.
As time goes by, thinking of content ideas, editing videos, and the technical know-how needed to produce online content becomes easier for Daniel.
Advice for People Who Want to Be an Actor or Content Creator
Daniel advises people to get into content creation first, as acting opportunities can come along with it. According to him, some casting directors watch many people online.
Social media allows aspiring influencers to test the waters on how the market sees them or how they want to show themselves in the market.
Instagram is a great platform to share your talents. The right hashtags can get you everywhere.
Know the latest trends and collaborate with other creators.
5 Powerful Quotes from This Episode
[09:14] "I think comedy really can, you know, take over everything. You can do a bit of fashion, you can tell about beauty, you can tell about food."
[14:11] "I just want to make people laugh with my comedy. I will say that Singaporeans are slowly taking it, digesting it is another word. And it's just something new, you know, bringing to the table to Singapore."
[16:56] "I do have some sense of humor sometimes, but I want people to see me on TV that I can do serious [roles] too. So why can't someone funny, small in size, do the serious stuff?"
[20:41] "I think the vulnerability of me to my audience is the same thing as when I do acting, I'm vulnerable to my audiences."
[29:00] "If you can't love yourself, you know, how you're going to love somebody else, right?"
About Daniel
Daniel Ang is a Singaporean actor and content creator. He is also a theater graduate, performer, and entertainer.
If you want to see more of Daniel's content, you can check his Instagram page.
Enjoy The Podcast?
Navigating the Rise highlights the unique identities of different Asian communities. If this podcast has helped you gain new perspectives on various cultural norms, don't forget to subscribe and share it with people who can benefit from the discussion.
Love to give us 5 stars? If you enjoyed this podcast, we'd love to hear from you! Help us reach more audiences and provide answers to all your questions about Asian and Western cultures.
Do you want to help others discover opportunities online? You can do it by simply sharing the things you've learned from this episode on social media!
Navigating the Rise is on Apple Podcasts, Spotify, and Stitcher or your favorite podcast platform. As always, you can contact me here!