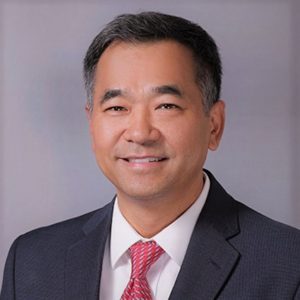 Life of a Lawyer
Peter Lee has been in law practice for over 25 years. He practiced many different areas of law with current specialties in the following:
Real estate transaction and litigation.
Commercial leases and unlawful detainer actions.
Construction contracts and disputes. Business consultation and litigation.
Peter Lee shared his background and how his family indirectly influenced him to practice law. One of the significant thing that helped Peter pivot into law was doing well on the LSAT. That started his career into law and stayed in that field for a while.
Like many people who began their careers without experiencing other professions, Peter also wondered if being a lawyer was the right career path for him. Because of that, his early years where he was tempted to find something else. The typical syndrome that "grass is always greener on the other side." Peter took time off to determine whether being a lawyer was the right path. During his time off trying to find himself, he finally realized that it is a blessing that he found a career that was the best for him. He just had to find a way to create an environment that works for his personality.
Peter later went down the nitty-gritty on what it means to be studying law. They include substantial readings as well as mental aptitude needed to make it worthwhile. Also, different personalities fit into law, need to figure out where it matters. Peter mentioned for himself, and the litigation law was stressful for him. The constant deadline with the pressure of not being able to sacrifice the quality to make tight deadlines drove him to more of a transaction law. He thoroughly enjoyed the transaction side of the business and decided to stick with it in the real estate practice since then at Lee Hong Degerman. Peter also gave us insight into why Asian parents hold the following three careers on parents' minds: lawyer, doctor, and engineer.
Navigating the Rise on Apple Podcasts, Spotify, Stitcher, or on your favorite podcast platform.