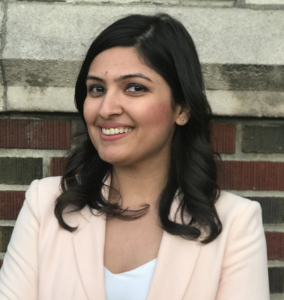 This week we had the opportunity to speak with Surbhi Rathore. Surbhi Rathore is the CEO and Co-Founder of Symbl, the first conversational intelligence API Platform that automatically analyzes free-flowing human to human natural conversations to generate shared knowledge and actionable insights.
Symbl recently expanded its operations from India to the United States after closing its $1.8M in venture funding, 6 months back. They have grown teams in India and Seattle to over 25 people and work as a distributed family of tech junkies spread across geographic regions. She comes with a background in various technical and customer-obsessed roles across startups and enterprises like Nevis Networks and Amdocs. Prior to leading Symbl, she was working in the Conversational AI space focussed on delivering value to Telco users.  She is also an ambassador of Women in AI with a mission to get more women involved in Data Science and adjacent spaces and a big-time travel-lover. 
What was surprising and admirable about her endeavor with Symbl.ai was how she was able to run the US-based company from India prior to relocating the team to the USA. She mentioned how most of her customers were in the United States and how she maximized her time in the United States whenever she was able to travel there from India. For example, she would have action-packed days of back to back meetings running from one location to another all day before eventually flying back to India after a few days.  
Managing Symbl.ai
In business, she focuses on a value-driven approach. Some business leaders build relationships with others before establishing value. Surbhi focuses on driving value ahead of any relationship, emphasizing the quality of the product to drive revenue.
She also mentioned how her time at the Techstars accelerator in Seattle helped her significantly in moving things forward. Because entrepreneurship is taxing emotionally, she leverages the support system of others going through the same path when things become tough. Additionally, because of Symbl, she had to forego spending time with a newly married husband who now resides in Australia. She had to constantly travel between India, Australia, and the United States with little time for rest which is why Surbhi focuses on leverage in order to get things done.
Additional Information
As always, you can contact me here!
Navigating the Rise on Apple Podcasts, Spotify, Stitcher, or on your favorite podcast platform.