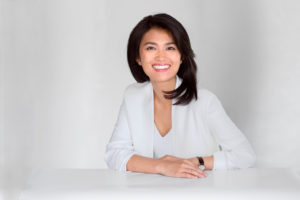 Known as the "Career Whisperer" in Fortune 500 companies for being the most sought out coach for employee & team success. Shian Chuan is a certified Master NLP practitioner and a Peak Performance business consultant.
Shian has mentored over 300 clients and is an accomplished trainer and speaker. She presented to 1000's of leaders around the world on behavioral science and human psychology.
Originally from California, Shian has more than 11 years of training, coursework, and experience related to mindset, brain and body-based personal development, and alternative healing.
Background
We explored various solutions and ideas on how to merge with our past selves. Many pieces of baggage and experiences have both positives and negatives that are manifesting in our lives that we are not aware of. Until we can look back and make peace with our past self, we are bound to continue to repeat the same behaviors. For instance, most people continue to run from our uncomfortableness. That results in being obliged to keep that same behavior into our adulthood. Not only that, we will continue to transfer that to our children and potentially our grandchildren.
We also talked about how important it is to optimize one's life as opposed to optimizing each decision along the way. Many times, a choice might be attractive. In tech, that is people call in the product management space of "lifetime value." For example, if we perform one activity, it will say pay us $10,000. However, if we take another event that will pay is $1,000 for potentially up to 30 years. The best decision at the moment is to make the $10,000 because that is what we can see. However, if you look at the total payout of the other endeavor, it is $30,000. The lifetime value of the other decision will take you further ahead. Now imagine if there are more dependencies, each choice positively and negatively affects each other. That will make it tricky in the "lifetime value" department.  
To get in touch with Shian or for access to a stream of free insights and resources, visit www.shianchuan.com
Navigating the Rise on Apple Podcasts, Spotify, Stitcher, or on your favorite podcast platform.